Recommended film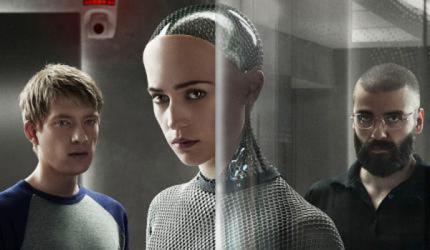 This week we recommend a dazzling sci-fi thriller, Ex Machina (2014). The film tells the story of a young programmer who is selected to participate in a ground-breaking experiment in synthetic intelligence by evaluating the human qualities of a breath-taking humanoid A.I. Watch Ex Machina on the SAC website in English, with optional English subtitles.
In this section you will find a weekly recommendation for international films or TV series which are available to watch on our website, either from a university computer, or logging in at home.
Remember you need to login with your UCL username and password in order to watch films or series at home.