Recommended Film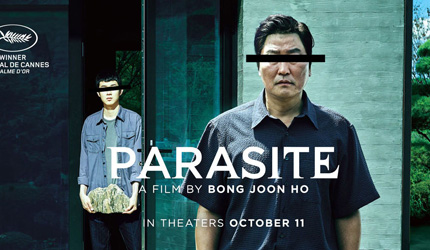 Films and Documentaries are recommended every week from our extensive collection on our online database.The recordings can be accessed by all CLIE and UCL students using your UCL id and password. This weeks recommendation: 
Gisaengchung (Parasite)
 : Ko­rean. Greed and class dis­crim­i­na­tion threaten the newly formed sym­bi­otic re­la­tion­ship be­tween the wealthy Park fam­ily and the des­ti­tute Kim clan. This is from our selection of Foreign films with English Subtitles under the English Language section. Watch from a selection of up to 200 films in a variety of languages.